Stillwater Fly Fishing Instruction & Education
You've come to the right place for proven effective stillwater fly patterns, now learn how to fish them with our Fly Fishing Instruction & Education products!
In addition to the packaged PDF eSeminars offered below, we are now also offering custom, one on one/in person (classroom or online), stillwater fly fishing coaching sessions tailored to your individual needs/requirements! So whether you are just starting out and in need of some general fly fishing knowledge to get you off in the right direction, or you are an experienced angler that would like to increase your fly fishing knowledge in specific areas of focus, we can set up a program to satisfy your needs, flatten your learning curve, and up your stillwater fly fishing game!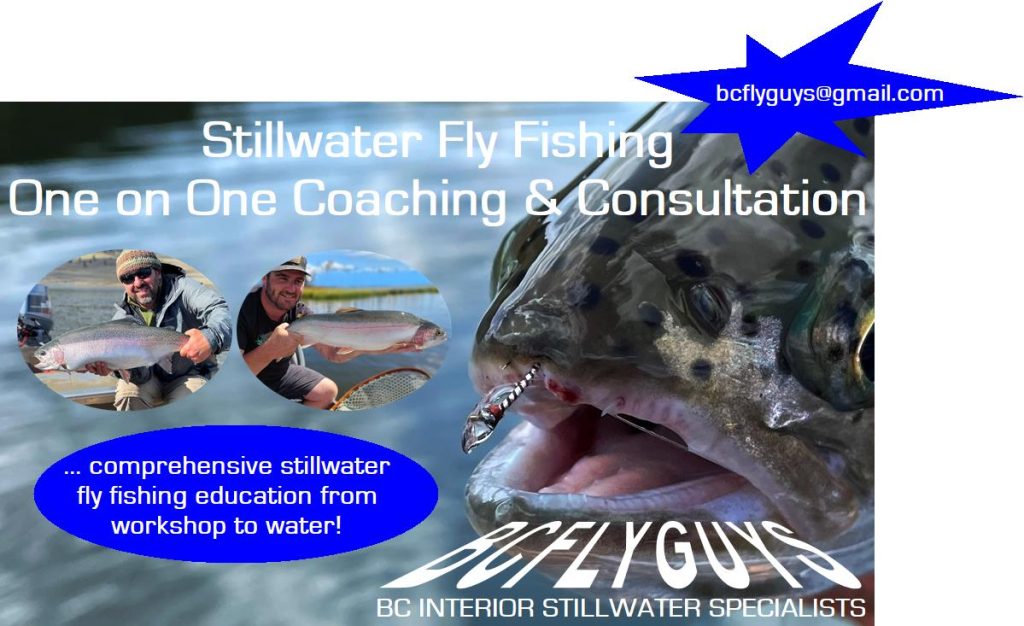 To arrange a session, or for more information, please contact us here!  🙂